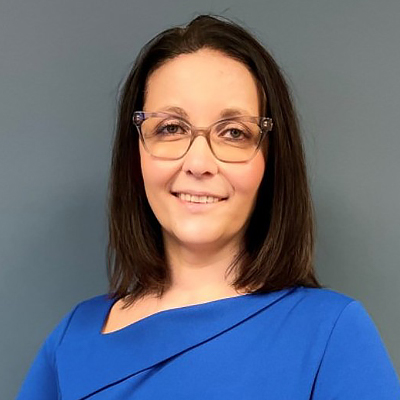 Thank you for your interest in Enterprise Database Corporation (EDC®) – we're a technology and software development company that has been a cornerstone of innovation since 2001. We're proud to be headquartered in Prince William County, Virginia, USA and look forward to collaborating on your next project.
Our mission at EDC® is simple yet profound: to empower our customers to achieve success through innovative technology that simplifies the way they do business. What sets us apart is our unique customer-centered approach. We believe that true success lies in partnering with our customers, that is, being present, understanding their needs, listening to their feedback, and collaborating closely to deliver exceptional results. We've had the pleasure of collaborating with customers in a variety of vertical markets, including transportation, healthcare, government, construction, and more.
Additionally, we pride ourselves on being a global company. Our technology solutions transcend borders, simplifying, streamlining, and connecting businesses with their customers and partners worldwide. An example of this is our GOgistiX® data exchange network, which empowers our customers to securely exchange real-time move information, documents, photos, and updates, with their partners worldwide, with over 5 million moves, 21 billion pounds, 80 million status updates and 14 million documents shared to date. In a time where the world is more interconnected than ever, our dedication to providing global, cutting-edge solutions remains unwavering.
When you join EDC®, you'll build long-lasting relationships with our team. We take pride in getting to know you - our customer, & your unique business needs. We're committed to staying ahead of the curve and to innovating with integrity and with a purpose. As part of our commitment to meaningful partnerships, we have recently announced our Board of Advisors, a panel of exceptional individuals with professional knowledge, experience, and expertise, that offer expert counsel and recommendations on market and industry trends, company goals and strategies, and ideas for research, development, and growth.
Our commitment extends beyond business. We actively engage with and give back to our local and global communities by supporting initiatives such as SPARK, the Education Foundation for Prince William County Public Schools (PWCS), the global Alan F. Wohlstetter Scholarship Fund, which enables students from diverse backgrounds to pursue education and leadership development, and more. Additionally, this year we proudly participated in Move for Hunger's "Move 2 Fight Hunger Challenge," helping provide 178,488 meals to those in need.
In closing, I want to express my heartfelt thanks for your trust and interest in EDC®. We invite you to experience the difference of working with a company that is not only committed to innovation and excellence but also dedicated to your success. If you're looking for a technology partner that listens, collaborates, and delivers, you've come to the right place. Any business size, any industry – we are here to help you achieve success!
Diana Corona, Co-Founder and President
Enterprise Database Corporation (EDC®)
Web | Desktop | Mobile | Database development | Systems integration