We are proud to use our software to help fight hunger!
Announcing our new partnership with Move for Hunger!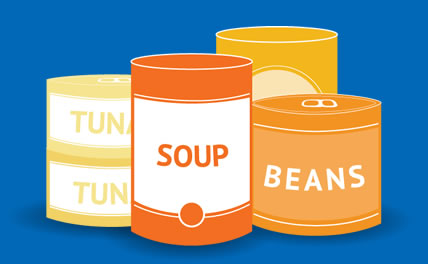 Move for Hunger is a non-profit organization that works with relocations companies to collect non-perishable food items and deliver them to food banks all across North America.

In addition to being a Move for Hunger Patron Partner, we are proud to contribute in other ways as well. From the TrakGX™ shipper mobile application shippers can now access information on the Move for Hunger organization and its efforts, and can notify moving companies, prior to the pickup date, that they have food items available for donation. The moving companies track and report on the picked up food items directly from EDC-MoveStar®.

To learn more about Move For Hunger, please visit www.moveforhunger.org
Copyright © 1997-2018 Enterprise Database Corporation.
All rights reserved. EDC, Enterprise Database Corporation, EDC-MoveStar, EDC-MoveStar Mobile, EasyDPS, GOgistiX, GOgistiX Mobile, TrakGX, TSP Contact and all associated logos and designs are trademarks or registered trademarks of Enterprise Database Corporation.
Last updated on: May 31, 2018.